Coreum Eventlocation.
Find space for your ideas.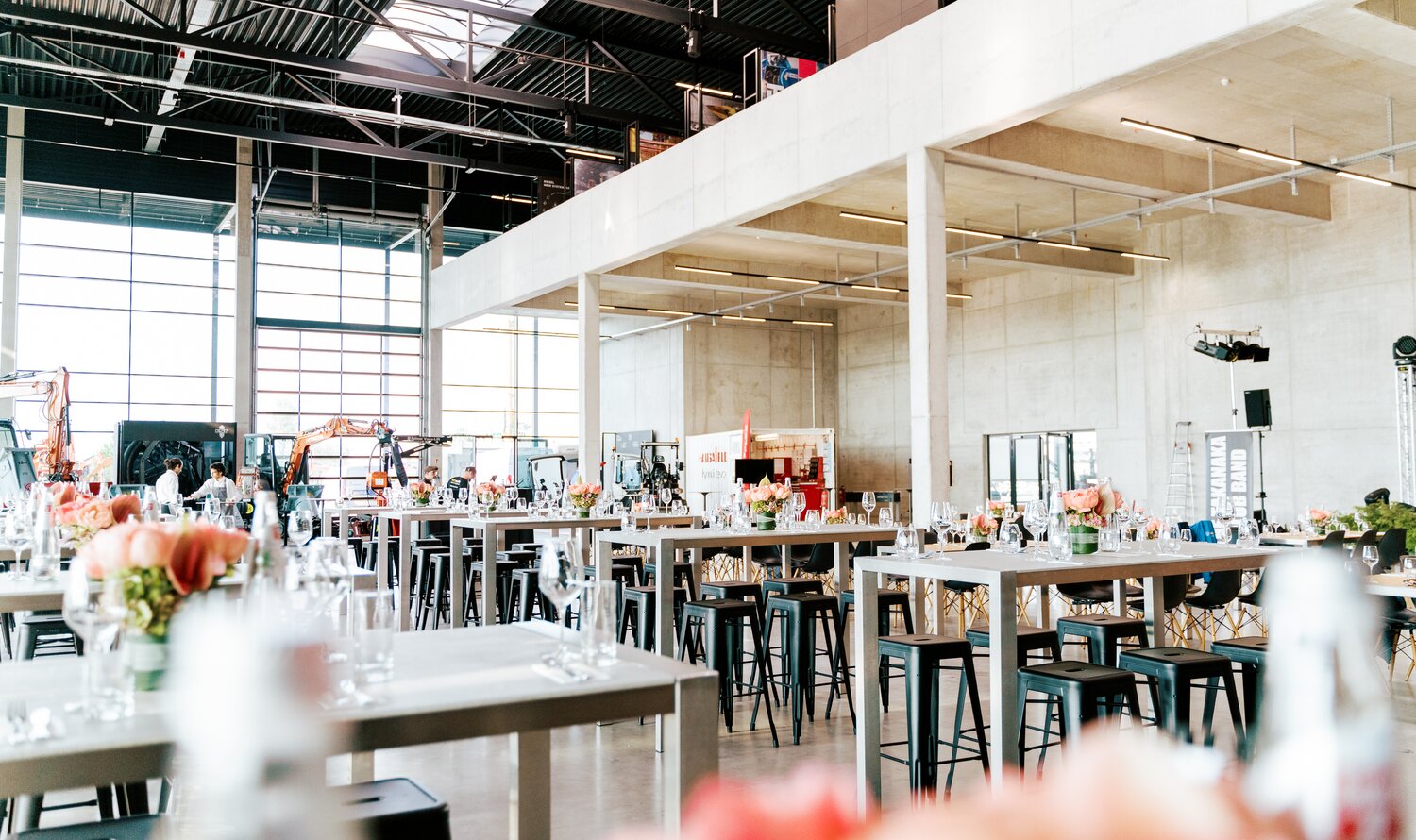 5.500 sqm Forum and 80.000 sqm Outdoor area.
For events, product presentations and roadshows. For conferences, workshops, meetings. For seminars and technical trainings. For photo and film shoots. Framed by clear architecture, equipped with the most modern equipment.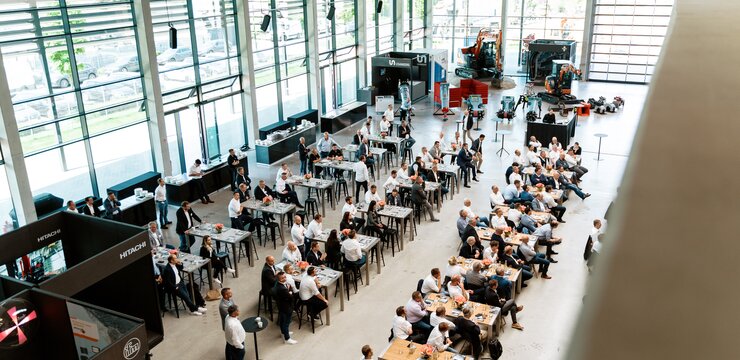 details
Expo-Hall
1.430 m² > 1.000
For events of any type, Break-out sessions between machines or gala dinners.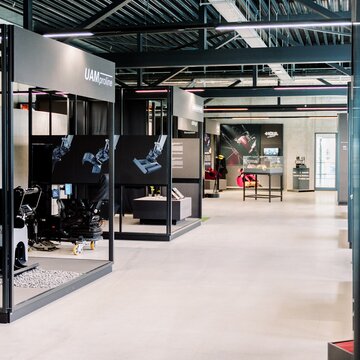 For exhibitions, workshops or catering.
details
Sitting at the long wooden table and having curial discussions.
details
Dive into the ball pool and write on walls during creative meetings.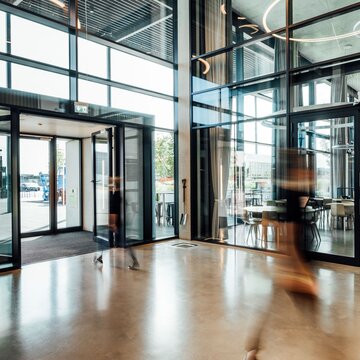 details
Ideal for receptions and speeches.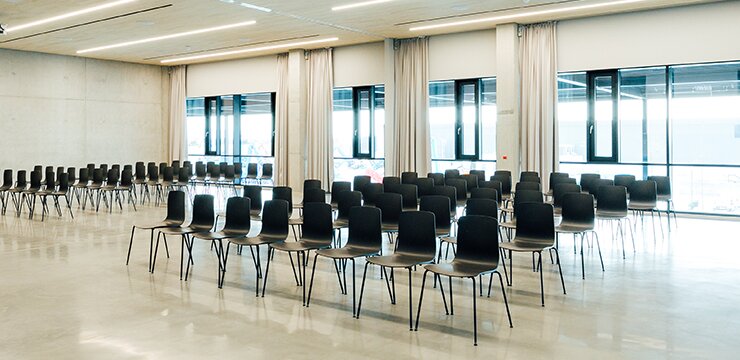 details
Conference rooms
72 - 216 m² bis zu 200
Meetings with a view of the outdoor area in one of our for big conference rooms.
details
Seminar rooms
38 - 76 m² bis zu 60 
Deepening theory with a look into the workshops.
details
Meeting rooms
36 m² bis zu 24
Discuss the relevant topics in a small circle.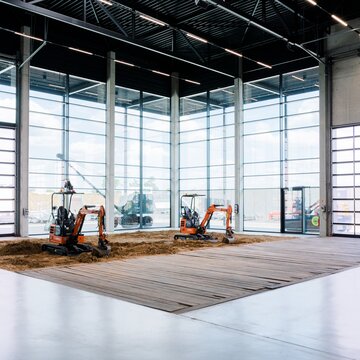 details
Present, test or celebrate.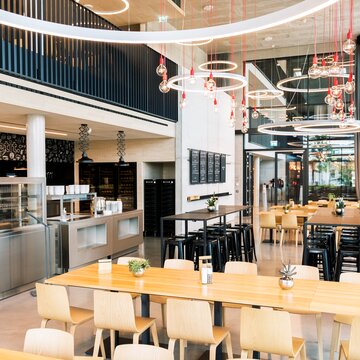 details
Restaurant
bis zu 237 m² bis zu 130
Lunch: 13 - 14 Uhr
Enough space for your office party.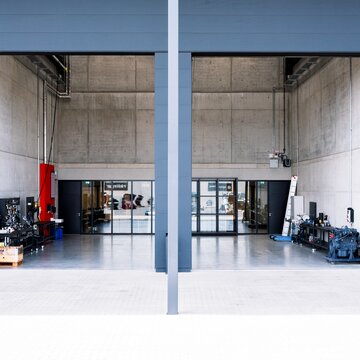 details
For Trainings and performance tests.
Our businesspartner for your event
Technic
Neumann & Müller GmbH & Co. KG
Am Auernberg 2b
61476 Kronberg im Taunus
Tel.: +49 6173 32 59 10
www.neumannmueller.com
Catering
Consortium Gastronomie GmbH
Hasengartenstraße 25
65189 Wiesbaden
Tel.: +49 611 17 43 70
www.consortium.de
Equipment
Party Rent Frankfurt
Daimlerstraße 3
61239 Ober-Mörlen
Tel.: +49 6002 93934-161
www.partyrent.com
This is what Gabriele Kunkel, Hyster Yale Group says about Coreum as an Event Location:
They were all consistently super helpful and friendly, and of course, very professional and service-oriented. I haven't experienced this to such an extent very often before, so a truly sincere big compliment and a huge THANK YOU to all of you!
This is what Caroline Schäfer, Hessische LEA about her visit to Coreum:
Thank you for the great organization at the well equipped Coreum. We always felt supported, no matter what questions arose at short notice. Great location and team!
This is what Antje Geyer, DIE FAMILIENUNTERNEHMER e.V., says about her visit to Coreum:
Coreum has everything an organizer could wish for: It is unique in Europe In addition, there is excellent catering and all-round support from a competent, always friendly team.
This is what Danijel Elezovic, Salespower Training, says about Coreum as a seminar location:
I have found the ideal enviroment for conducting my sales training at Coreum. The Coreum team takes care of everything, from accomodating the participants to catering and an entertainment program in the form of an excavator challenge, so that i can fully concentrate on carrying out my training. The premises are first class in terms of both equipment and technology. An absolute top location in the Rhein-Main area!
You could also be interested in