Coreum.
Your world of possibilities.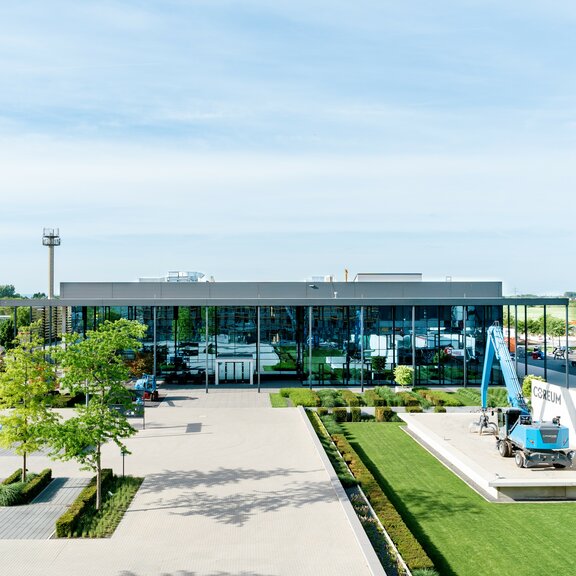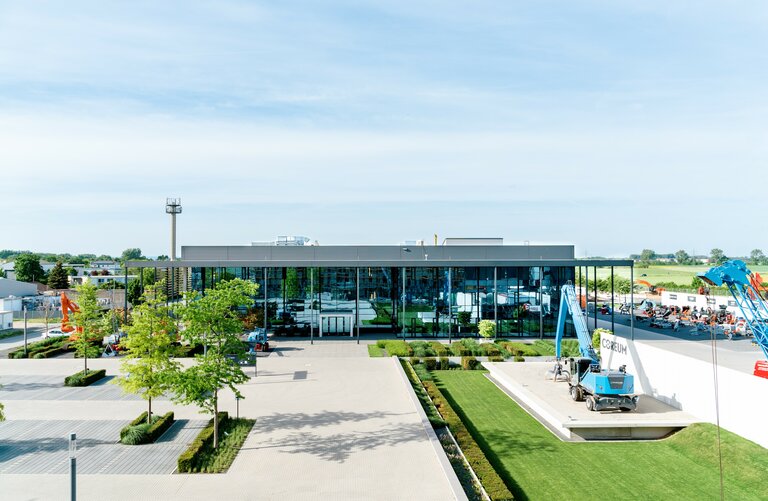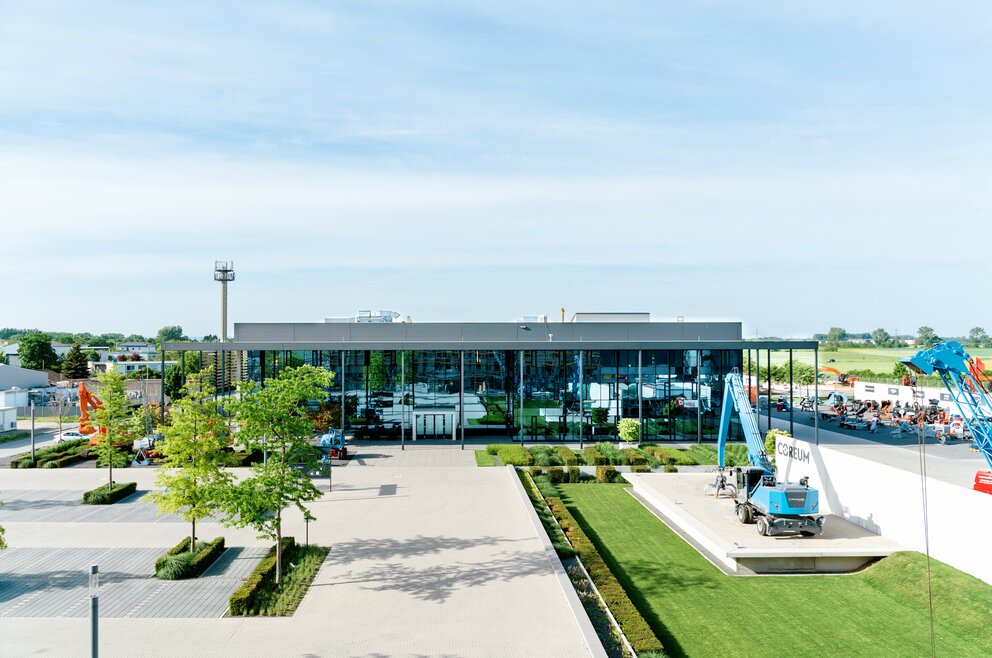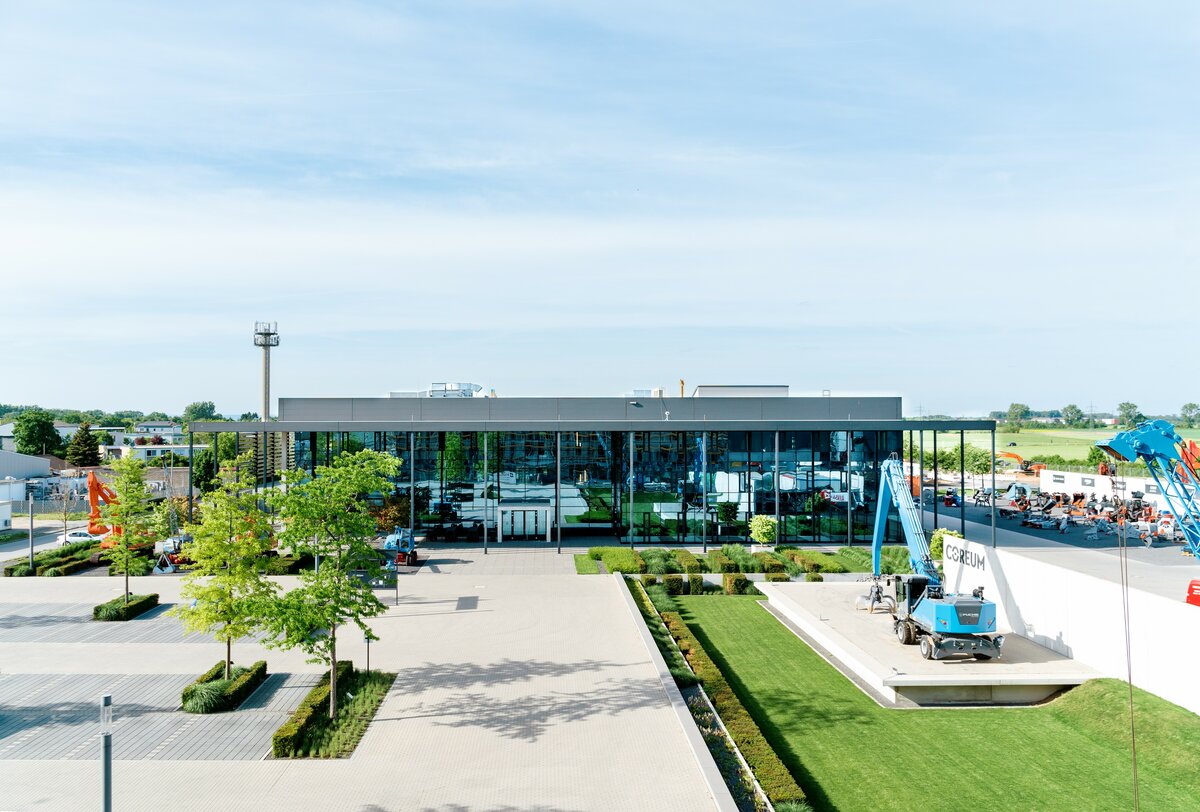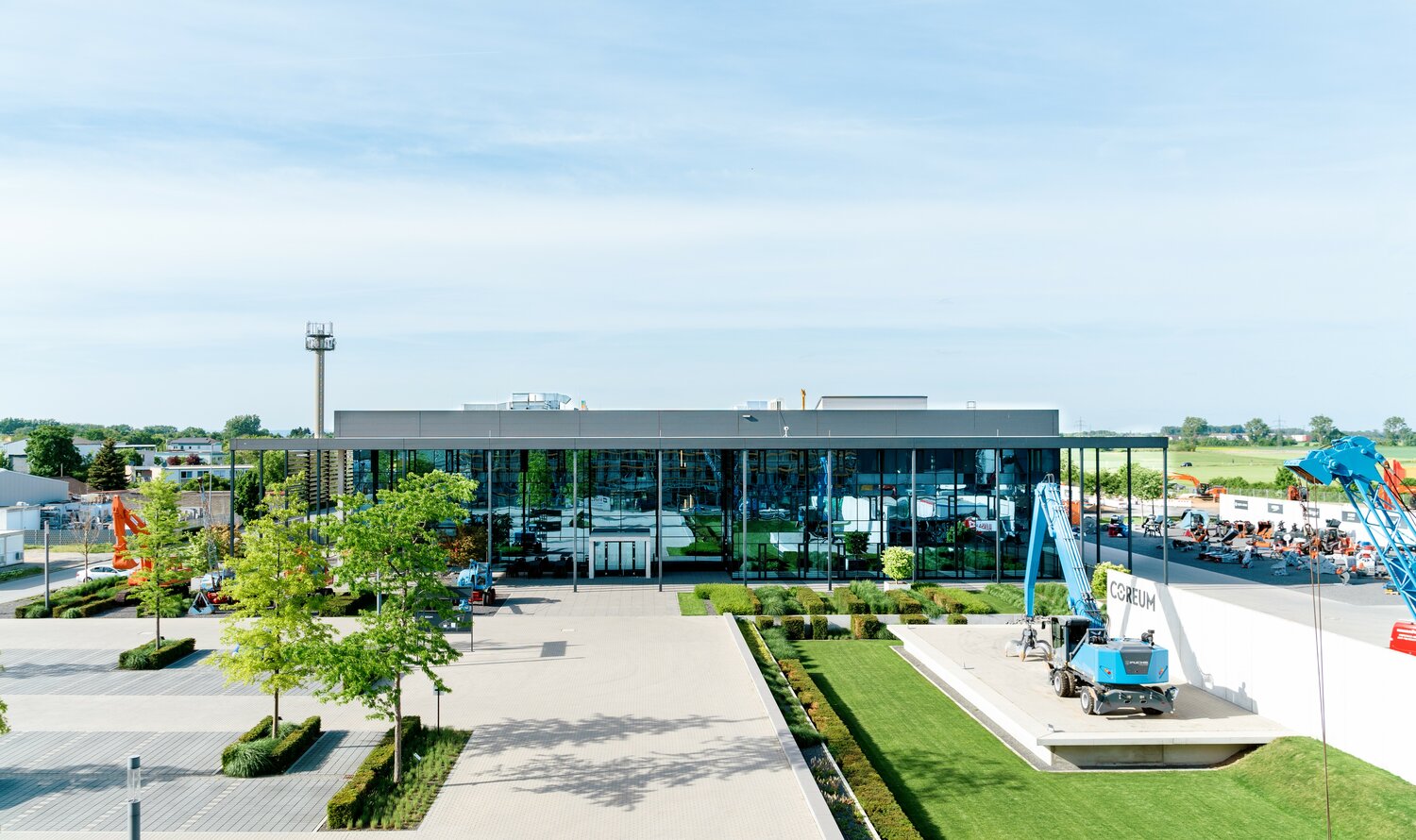 Academy. Exhibition. Event location. Gastronomy. Hotel.
The Coreum is many things in one. A whole world of possibilities. A world in which people from different sectors come together. Discover new things. Get informed. Find advice. Learn from practice for practice. Feeling at ease. Celebrate together. Eat together. And network.

Go on a discovery tour with us.
Your next appointment with our partner
We look forward to your visit!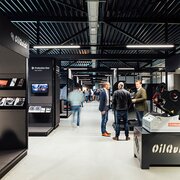 Become part of a large platform and present in the exhibition, in the Bauma Park and at Events
Brands & exhibitors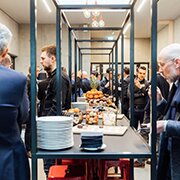 Be our guest, whether at the restaurant as a lunchtime guest or accompanied by our partners to obtain advice
Visitors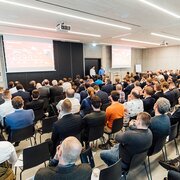 Whether you are planning an event with us for a customer or you are taking part in a conference, you will be advised and looked after right from the start
Organisers & conference guests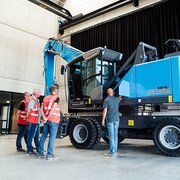 If you want to continue your education, this is the right place, whether is for one of our driver training courses, training courses for our partners or for sales training courses
Drivers & inquisitive people
This is what Dieter Schnittjer, Managing director of VDBUM, says about Coreum:
We need places that are worth our travels again and that help us make informed decisions. Because they offer an environment in which we can experience, test, and discuss solutions - and celebrate together.
This is what Jan Hakert, Sales Manager of TPH - Group GmbH, says about Coreum:
Where else has it been possible to carry out practical training courses for machine operators all year round, no matter the wind or weather? That is unique in Germany.
This is what Benjamin Klein, Managing Director at Consortium Gastronomie GmbH says about Coreum:
Finding such a modern multi-purpose site with attractive conference and meeting rooms and a good restaurant is actually almost impossible in the Rhine-Main area.
120.000 m²
total area

100 & 300
Machines & attachments
20.000
Visitors in 2022

55
Partners
Coreum - not only a name
The company name is a wordplay.
It consists of two parts and entails our ideas and mission.

CORE: heart or core of construction, recycling and material handling machine industries.
 
FORUM: a place where people from the construction, handling and recycling industries meet to learn with and from eachother, to network, to test prodcts, to find solutions and much more.
How can we help you? Just send us a message and we will contact you. A little tip: if you have questions about a specific area, you can find contacts on the respective page.
Contact